When Does Spring Fishing Begin in Mammoth Lakes?
Here at ASO Mammoth we're all about helping people get outside so that they enjoy our home in Mammoth Lakes just as much as we do. That's why we're all about fishing!
Not only does Mammoth Lakes have beautiful streams, lakes, and fish, but after a few days of mountain biking, hiking, or climbing through the mountains we call home, a relaxed day of fishing is the perfect way to unwind and enjoy the area's natural beauty while doing it. To help you do just that as soon axs possible, the ASO team has put together a quick guide to when spring fishing begins in Mammoth Lakes.
Read all about it below, then stop by the ASO Mammoth shop on your way to the water for the best fishing and outdoor gear in Mammoth Lakes!
What is "Fishmas" in Mammoth Lakes?
Mammoth Lakes' scenic setting and array of trout fishing options create the ultimate fishing experience, so the first day of the fishing season is treated like Christmas Morning here and known as "Fishmas."
Fishmas generally takes place on the last Saturday of April every year, which means that this year the waters in Mammoth Lakes will open for fishing on April 30th. 
What to Fish for in Mammoth Lakes 
The waters in Mammoth Lakes and Mono county are stocked with trout every spring and summer to create the perfect habitat for the fish to feed and thrive during the season. Here is a list of the kinds of fish you can find in Mammoth Lakes areas:
Rainbow Trout

2. Brown Trout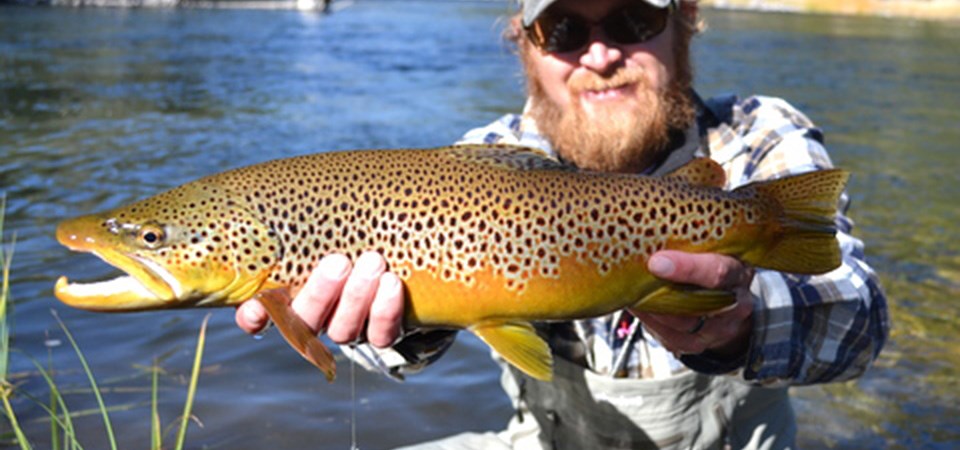 3. Golden Trout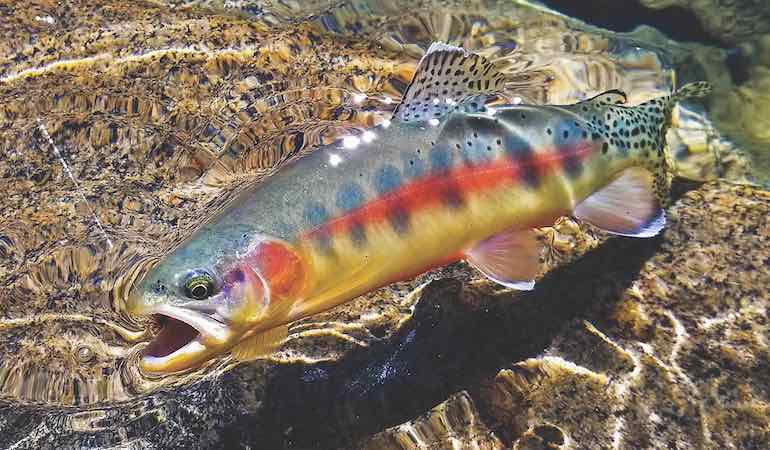 4. Brook Trout 
5. Perch
5. Smallmouth Bass 
Despite the fact that the waters are stocked, Mammoth Lakes asks everyone to catch and release any fish that they do not need. Releasing fish back into the wild quickly and without landing them on land will allow them to continue to thrive in the waters.
We should also mention that some waters in Mono County have specific regulations. For example, some lakes don't allow any boats while others allow motorized boats. It's important that you follow all regulations for each specific body of water you visit, so make sure you check ahead of time to stay compliant with the local restrictions
What You Need to Fish in Mammoth Lakes
Even with a name like Fishmas, you can't just dive into fishing in Mammoth Lakes like you would a present on Christmas morning when you were a kid.
Anyone fishing in Mammoth Lakes and Mono County must have a valid California fishing license whether they're a resident or not. Public and private lands require a license to fish on, but anyone below 16 years old does not need a license to fish. 
You can also purchase a day or two-day license if you're only visiting the area to fish for the weekend. Residents and non-residents also have the option of purchasing an annual pass that will cover them from the beginning of the season in April all the way to the end of the season on November 15th.