The Best Stocking Stuffers for Skiers and Snowboarders
The best gift of all is time on the snow with the people you love, but not everyone has the time or ability to ride with the skier or snowboarder in their life. If that sounds like you, then the ASO Mammoth team has you covered.
Buying gifts for skiers or snowboarders is hard enough, especially if you're unfamiliar with the sports to begin with, but buying gifts for snow lovers that fit into a stocking is nearly impossible. Check out ASO Mammoth's guide below if you're striking out on finding stocking stuffers for skiers and snowboarders, and stop by ASO Mammoth for the best ski and snowboard rentals in Mammoth Lakes when you visit Mammoth Mountain!
Socks
We know what you might be thinking.. socks?! Really? YES! There are so many cool styles out there to keep the toes from freezing on the mountain and chances are people who don't like getting socks, just haven't been gifted the right socks.
Socks are a deceptively important piece of gear for skiers and snowboarders since so much of the movement that helps them balance and turn on the snow comes through their feet and ankles. In a poorly designed sock, all that movement results in sweaty, cold, or blistered feet that can end the day early.
The best ski and snowboard socks are thin so that they don't interfere with the fit of the boot and rub the foot too much as well as made out of a moisture wicking material like merino wool.
A Multi-Tool
The last place you want to have your ski or snowboard gear fail you is on the snow, especially if you're off-piste and surrounded by powder that is a dream to ride but a nightmare to walk through. A reliable multi-tool with a screw driver attachment is an easy-to-carry tool that prevents that from happening.
Ski mountains typically have tools at the top or bottom of their lifts, but if you want your rider to always have a tool to tighten the screws in their bindings or adjust their stance then gift them a multi-tool!
A Rechargeable Battery Pack
Skiing and snowboarding are always memorable experiences, but the memories are even stronger when you have a camera to capture the highlights as well as communicate with the people you're riding with.
A phone does both of those things, but only if its battery has power. If you know someone who skis or snowboards, then a rechargeable battery pack is the perfect way to make sure they stay connected on the mountain and everywhere else. 
This battery pack not only charges your phone but can jump start your car in case you get stuck in the cold with a dead battery! This battery pack by Mophie might run you a pretty penny but might just change your life when you need it most.
Hand Warmers
Everyone loves the winter weather when it brings us snow, but once you're actually on the mountain you have to fight the cold to stay comfortable. Extremities are the first part of the body to get cold, so handwarmers are the perfect way to make sure skiers and snowboarders can enjoy every second they get on the mountain.
Whether you buy natural warmers or electric and reusable warmers, the skier or snowboarder in your life will thank you!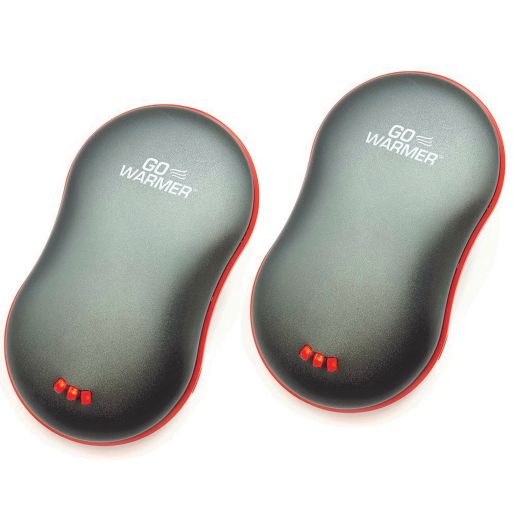 Tuning Gear
Know a skier or snowboarder who rides far away from ski shops or likes to tune and wax their own gear? Tuning gear is another perfect gift to put in their stocking. Many skiers and snowboarders may already have the basic tuning gear, so wax is a great gift to give!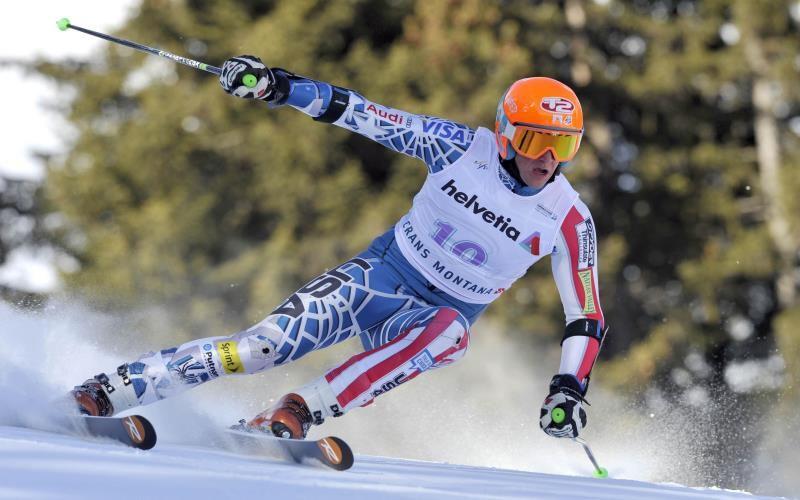 Buffs and Face Masks
On the coldest days of the ski season, a facemask, buff, or gaitor to cover your mouth and neck is essential if you want to enjoy yourself. These days there are so many cool new styles and materials, you can't go wrong with this gift!  Plus, they easily fit inside of a stocking which is why we're listing them here.
Like socks, moisture wicking fabric is ideal for a facemask or buff so take the time to find the right design and material before you make your choice!  We carry the MammothBound brand and highly recommend them for their warmth, comfort, breathability, and style. Plus the brand is pretty cool and local to Mammoth!