The Best Things to Do at Mammoth Mountain During Spring Break
Can't decide which outdoor activity you want to do this spring break? Why not go somewhere you can do them all?
Mammoth Lakes is known for its deep snow totals and steep mountain terrain that attract visitors from all over the world during winter, but Mammoth is an outdoor paradise for more than just skiers and snowboarders. There isn't a time of year that better proves that than spring, so we've put together a quick list of the best things to do in Mammoth Lakes during your spring break.
Check it out below, then visit the ASO Mammoth shop for all the best outdoor gear and rentals in Mammoth Lakes!
Spring Ski or Snowboard
Spring weather typically brings around the end of the ski season for most mountains, but thanks to Mammoth Mountain's high elevation and deep base the slopes stay open into May.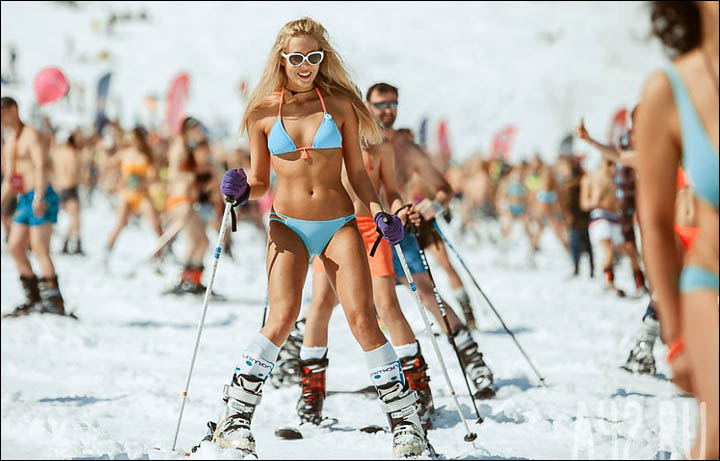 Of course, the further into spring you ride the more chances there are for low coverage or closed trails. However, spring skiers and snowboarders also enjoy comfortable weather and soft snow. For most, the best way to ski and snowboard during the spring is to hit the slopes in the morning before the snow goes from soft to slush.
Groomed runs can be a blast even for those who like to ride off-piste when the snow is soft though, so visit the slopes during spring!
Hike Where the Snow Has Melted
As much as we love skiing and snowboarding, the simplicity and calm of getting into the mountains on your own two feet through a hike is always a welcome way to spend an afternoon. Plus, if you don't like skiing or snowboarding on slushy snow then spring is the perfect time to ski in the morning and then hike in the afternoons!
The main challenge to hiking in the spring is finding trails which have had enough snow melt to be passable. For example, the trails in the Lakes Basin typically don't open until April or May, and in high snow years it could be even later.
Still, there are plenty of hiking trails at lower elevations with direct sunlight that will shed their snow in time for you to hike!
Après Anything
Most people know of Après ski as a time when you forget about your sore feet after a day of skiing or snowboarding over drinks and food, but the truth is that a good drink and some delicious food are perfect after any outdoor activity.
Whether you hike, bike, climb, or fish this spring, Mammoth Lakes has a place where you can relax, eat, and drink before you do it all over again tomorrow. Whether that means sharing a few beers on the porch of wherever you're staying or finding a happy hour deal in town, there's no wrong way to après in Mammoth Lakes.  
Visit The Hot Springs
Mammoth Lakes is known for its natural hot springs, but they are inaccessible by car during the winter due to the snow. As coverage fades the roads open though, so take an adventure to one of Mammoth Lakes natural hot springs when the roads clear!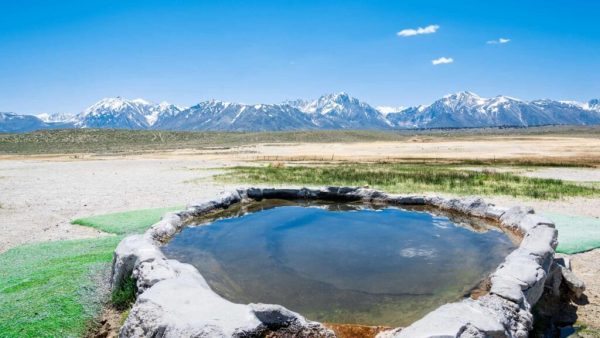 List of the five best hot springs in Mammoth Lakes:
The Rock Hot Tub
Wild Willy's Hot Springs
Hilltop Hot Tub
Crab Cooker Hot Springs
Shepherd Hot Springs
Find a Mammoth Mountain Event
Just because the ski season is winding down doesn't mean Mammoth Mountain's events are too. Check out their event calendar here to find a spring event for you!