Mammoth Mountain's Historic December 2021 Snowfall
This December gifted Mammoth Mountain with more than just holiday cheer. In fact, you'd have to be living under a rock to not know that Mammoth had one of its snowiest Decembers in years.
For the team here at ASO Mammoth, that means we're so excited for the snow that fell before we hit winter's snowiest months that we can't stop talking about it. That's one reason why we've put together a few of the most exciting stats about December's snowfall below. The other is to get you excited for winter and on the snow at Mammoth Mountain as soon as possible!
Read all about it below then stop by the ASO Mammoth shop for all your ski and snowboard rentals and gear in Mammoth Lakes!
There were Three Storms that dropped over 40 inches of Snow
Mammoth Mountain is always open in December, but that doesn't mean that the entire mountain is running. This December, the only reason parts of the mountain were closed is because there was so much snow that avalanche mitigation couldn't be done fast enough in the heavy weather to keep up.
For example, there were three separate storms that dropped over 40 inches of snow in December alone. To put that in perspective, the total amount of snow that fell in December of 2020 was 34.5 inches.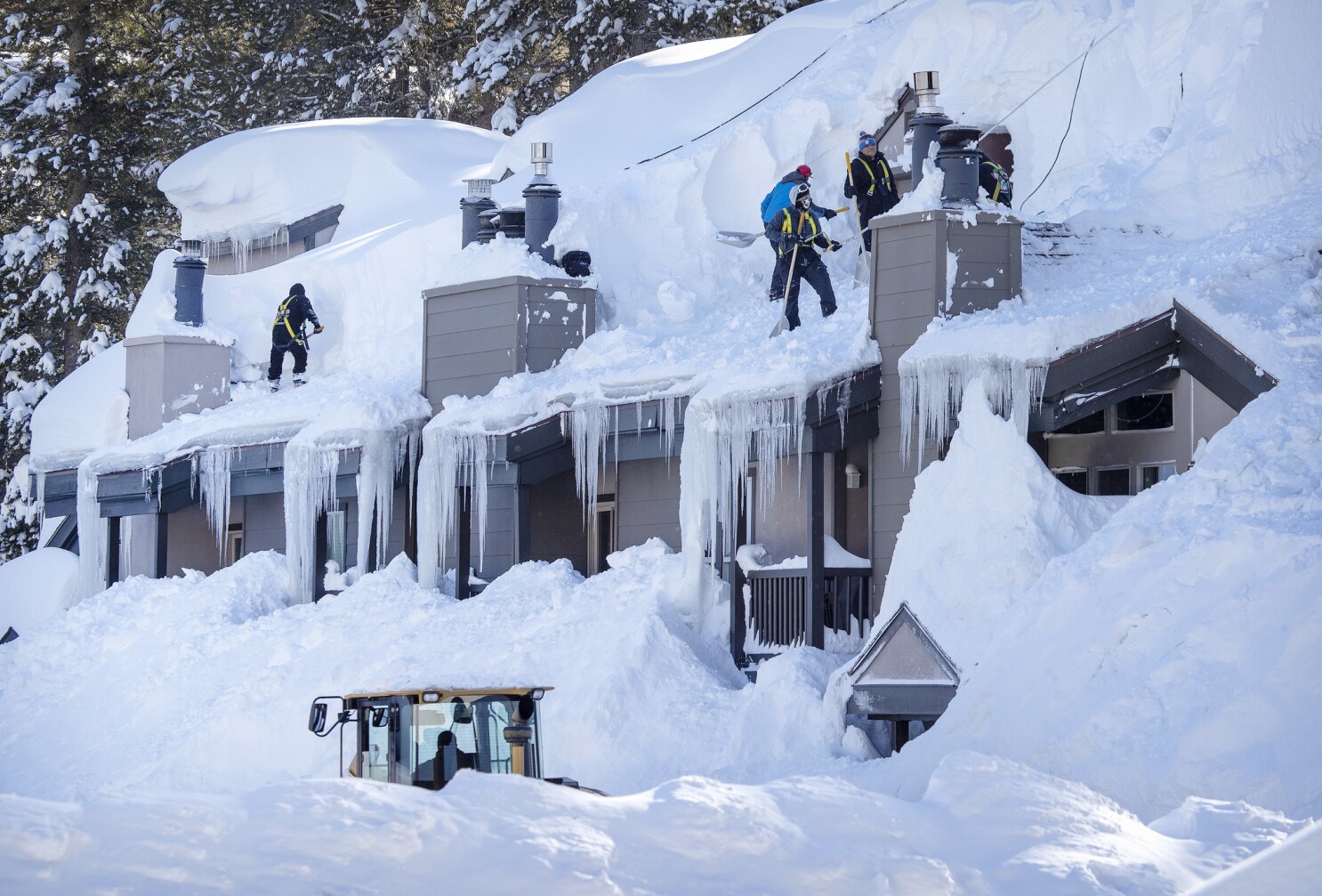 The Base Depth Jumped Over 100 Inches 
After a snowy October that dropped 32 inches of snow on Mammoth and allowed for skiing and snowboarding before Halloween, November only delivered 8 inches of snow, leaving the base depth at 4.5 inches at the start of December.
After 11 inches fell on the 10th, Mammoth's first big December storm hit on December 15th followed by another 14.5 inches on the 17th.  Then, Mammoth Mountain had a very white Christmas with 40 inches falling on the 25th, and another 42 inches falling on the 28th.
Lastly, New Year's got in on the holiday snow too by dropping another 12 inches on the 30th to send 2021 out on a snowy note. We've done the math for you, so we can tell you that the base depth jumped up from 4.5 inches all the way to 107 inches in December alone.
Even more snow fell at the summit, which you can see for yourself on this live webcam.
Too Much Snow and Weather to Operate
The only downside to having so much snow brought on by heavy storms is that the weather can shut down parts or even all of Mammoth Mountain.
If you ride at Mammoth Mountain often, then you probably know that high winds are common, but this December had more than just high winds in store. Snow and extremely cold temperatures created ice on lifts that had to be cleared before they could operate safely. On top of that, in order to open the mountain Mammoth's Ski Patrol had to manage avalanche conditions before riders could safely make turns there.
On top of the crowds looking for fresh powder turns, the closures made for an extremely busy December at Mammoth Mountain, and we can't wait to see what January has to offer!