The Best Outdoor Activities for Kids in Mammoth Lakes
There's no better time to have an introduction to nature than when you're young and ready to run.
Not only is taking kids outside in Mammoth Lakes a great way to have fun as a family, but it also introduces them to an active lifestyle early on and establishes great habits for the future. The ASO team is here to help you do exactly that with your children, so we've listed the best things to do outside with kids in Mammoth Lakes below.
Check it out and choose the best activities for you and your kids, then find the best lodging and activity deals in Mammoth Lakes with ASO Mammoth!
Mammoth Bike Park Discovery Zone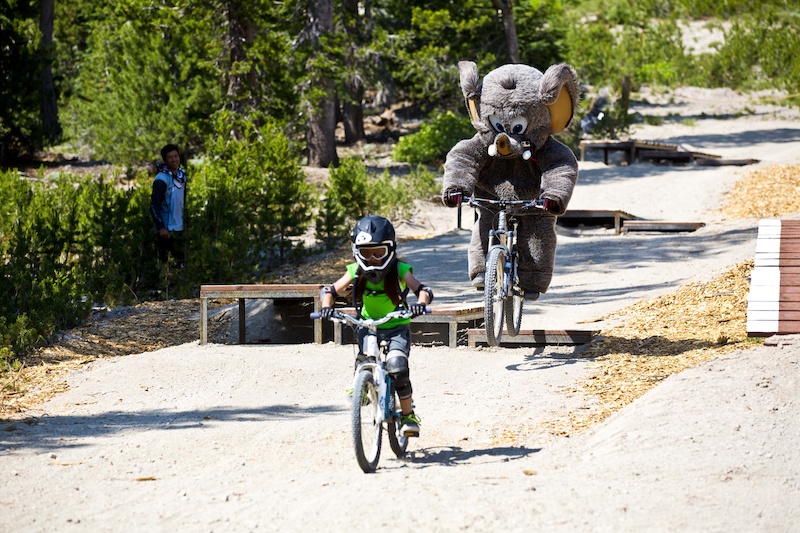 (photo: mammoth mountain)
Most people know how to ride a bike but mountain biking is an entirely different animal, especially when you're mountain biking at a place like Mammoth. Fortunately, Mammoth Mountain has a discovery zone which is perfect for adults and kids alike to learn the basics of biking on a trail!
The Discovery Zone at Mammoth Mountain is made up of smooth trails with basic features that allow you to go from a first timer to a skilled mountain biker who is ready to take on trails higher up the mountain. Even better, there is a lift that carries mountain bikers and their bikes to the top of the Discovery Zone area so that you and your kids can get as many laps in as you want!
Click here to learn more about the Mammoth Mountain Discovery Zone.
Walk Around Convict Lake or the Lakes Basin
(photo: californiawonderland)
Level paths with beautiful scenery are the perfect place for families to walk together without having to worry about dangerous hazards or difficult terrain.
The Lakes Basin is a great path since there is incredible scenery and a paved path all just a short drive or walk away from Mammoth Lakes' Village. There are also several other hikes in the Lakes Basin area that are perfect for longer and more difficult hikes if you decide that they're right for you and your family.
Convict Lake also has stunning lakeside views, an easy path to walk on, and developed areas nearby that are great for making your walk around the lake into a daylong adventure.
Mammoth Mountain's Via Ferrata
(photo: VisitCalifornia)
Looking to raise the stakes on your outdoor adventure in Mammoth Lakes? Try Mammoth Mountain's Via Ferrata!
Via Ferrata is a classic adventure where climbers traverse and scale rock faces while clipped into steel cables all along the face. Although they are strenuous activities, Via Ferratas do not require any previous climbing experience, and Mammoth Mountain has several different routes for climbers of all skill level. 
Click here to learn more about Mammoth Mountain's Via Ferrata!
Mammoth Mountain Adventure Center
(photo: mammothmountain)
Do your kids need a place to climb, run, and jump to their heart's content? Check out the Adventure Center at Mammoth Mountain!
The Adventure Center is home to ziplines, ropes courses, and climbing walls that are perfect for a full day of being outside in Mammoth Lakes. 
Fish in the Lakes Basin
(photo: parade)
Although there are plenty of great places to fish throughout the Eastern Sierras, there is nothing as simple as walking to the Lakes Basin, putting down a camping chair somewhere beautiful near the water, and casting a line.
If you and your family like to fish, then the Lakes Basin is a perfect choice thanks to its accessibility and number of different lakes. Just remember to leave no trace during your fishing trip!